BellMed distributes its products to neurosurgical and orthopedic spine specialists. These highly trained surgeons provide operative and non-operative therapies to treat their patients with musculoskeletal conditions resulting from degenerative diseases, deformities, trauma and sports-related injuries. By accurately understanding and identifying the needs of our spine surgeons, we can then provide them needed resources. We utilize listening as our number one communicative priority.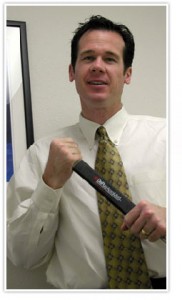 We focus our resources and influence on need satisfaction, with a flexible and respectful attitude for those we serve.  Our goal is treat each surgeon with respect by focusing on"doctor-share" and not "market-share".  We can play a role in all spine surgeons practices in Colorado, Utah and Wyoming.
Our behavior will reflect "win/win" not "either/or".  We are dedicated to looking for third-alternative solutions that will meet the needs of our surgeons, their patients and the hospitals in which they work.
Because we are organizing, acting and continually evaluating ourselves, our weeks become cycles of learning. growth and never-ending improvement.  Our goal is to do "first things first" in an effective, balanced and synergistic method.
We practice integrity: being complete, undivided and unbroken.  Acting with integrity in the moment of choice begins with being honest and upright.  We keep promises and are true to those commitments.
Our surgeons and their patients, the hospitals and staffs we serve are more important than the products we sell.  Leadership creates new paradigms and resources.  We manage products and lead people.  Our management and resources work within the paradigm.  Our daily work ethic is: "Are we doing the right things?"